Marketing / Public Relations / Content & Creative

TAKING YOUR BUSINESS

Marketing / Public Relations / Content & Creative

TO "ASCENDING" MODE

Marketing / Public Relations / Content & Creative

IT'S OUR MISSION
OUR MISSION
We grow companies by "making it happen" within the context of their world, their brand, their products and services, their markets and their media.
For thought leaders seeking break-through brand awareness, JJR is one of the fastest growing marketing and public relations agencies in Chicago's west suburbs. We practice accountability that leads to high performance results, extra value that leads to an enjoyable relationship, and passionate perspective that leads to explosive creative. Every engagement is a mission to place a client's brand in the center of their most influential media creating buzz, leads, referrals, sales, growth and, at the end of the day, loyal brand advocates.
SOLUTIONS
We strive to stir emotion, response and results
Great accomplishments start with people who are relentless. Nothing stands in their way of reaching higher and higher peaks. We're talking about business milestones like greater brand recognition, buzz, business growth, lead generation and meaningful market engagement. Working with JJR means engaging a team of people who have made the climb before, making your way up a little easier and a lot more enjoyable.
Marketing Strategy
WE'RE FOCUSED ON MAKING BRANDS STICK
Taking you to the next level means focusing on objectives. Does your marketing center around your greatest opportunities? In a tight race, do you sport the competitive advantage? Is your brand distinctive, memorable, rock solid? Are you engaging in social media dialogue with the right people at the right times? JJR offers the currency of strong ideas, a roadmap to chart your course, and a reverent respect for your budget. Our approach is simple: stir emotion with a compelling message, engage an audience on their terms, and deliver measurable results to you, our client. This is why we don't do projects. Nope. We take on missions—led by JJR Mission Managers (we also call them fearless, committed and unstoppable, and that's on an average day).
Public Relations
ENGAGE, INFORM AND ENLIGHTEN
Our clients want press. They want to be talked about. In blogs and tweets, on front-page covers and award podiums, in business pages and on the evening news. They want magazine features and social media placements and LinkedIn shares. They want to be top of mind. We expect our clients to be media greedy. It's a good thing because we have high expectations too. At JJR, public relations is an energy that builds relationships across diverse mediums. Because one road will never reach everyone in your audience. Through the art of modern conversation, we engage media influencers that connect you to your customers, peers, referral sources, employees and investors. Plus, as journalists and editors ourselves, we've earned the media's respect for pitching relevant, timely news angles.
Content & Creative
VISUAL DRAMA, SMART BRANDING AND PASSIONATE PERSPECTIVE
Our creative nets more than just awards. We stir emotion, response and results through identity programs, videos, websites, ghostwriting and book design, lead generation programs, online campaigns and more. First step: sitting down with you and your team to understand your business targets. We look at position statements, branding audits, market research, audience personas, and your corporate vision. We then transform these into unforgettable visuals that resonate your brand. Good design empowers the marketing message. It makes it dance. Right into the hearts of the people who can help your company grow. Similarly, good content keeps people reading past the punch line. And it makes them think and feel.
Our Practice Areas
What we focus on
What Makes an Ideal Client for JJR?
We love working with leaders that are vested in the growth of their company, allocate the necessary resources, people and budget to execute strategic marketing and understand that results take time and commitment.
We love to work with a CEO that wants to:
Engage employees in the exciting marketing initiatives
Match up the brand to the company's growth
Have their brand represented as professionally as possible
Secure thought leadership in their industry
Penetrate new Markets
Create a legacy in the community by giving back
MEET THE TEAM
The Company Talents
The agency core team is changing. What used to be an art-and-strategy duo is rapidly evolving into an art, copy, media, PR and business hodgepodge. Look behind any success story and you'll usually find a great team, a group of passionate people who raise each other's game.  When thinking about productivity we often focus on the individual, yet it's by optimizing teams that we can truly take our missions (not projects) to the next level.
OUR BLOG
Recently from our journal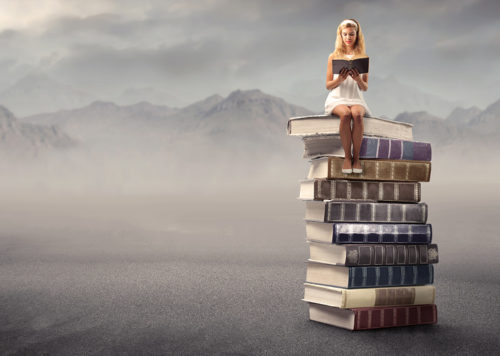 1. How to Win Friends & Influence People By Dale Carnegie You can go...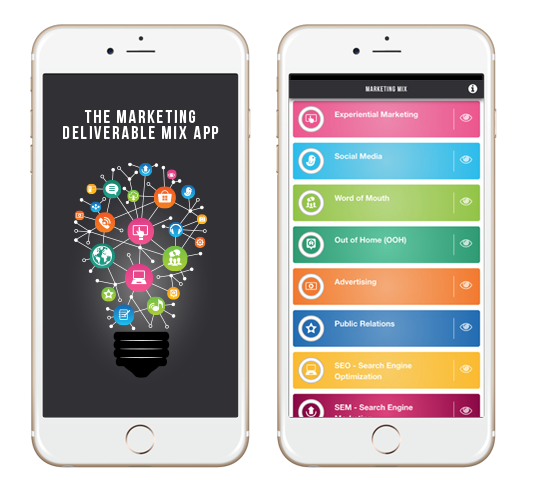 The Marketing Deliverable Mix App
Make Your Mobile Device a Marketing Machine!
The Marketing Deliverable Mix App is designed to create an effective mix of deliverables for marketing small business. The app was inspired from an innovative, and very well-received deck of cards created by JJR Marketing to educate and inspire marketing directors, entrepreneurs and anyone seeking creative marketing ideas that really work!
CHECK  OUT OUR NEW CASE STUDY PORTFOLIO...

Contact us
We'd love to hear from you
JJR Marketing is a full-service, award-winning marketing and public relations agency. We're passionate about taking your business to "ascending" mode. Our integrated approach harnesses the power of your brand to create leads, increase sales, drive digital traffic, tap into new markets and make things happen. That's why companies, from innovative start-ups to Fortune 500, choose JJR Marketing.